Indoor air problems
are solved
with the right information
LOOP ONE – Air quality monitoring
Make your air quality clear and visible
Continuous measurement allows comprehensive understanding the operation of the property. Loop One includes a sensor and a service that help you effortlessly take control of your indoor air quality. It provides intelligent analysis of the measured data – 9 different variables of our environment.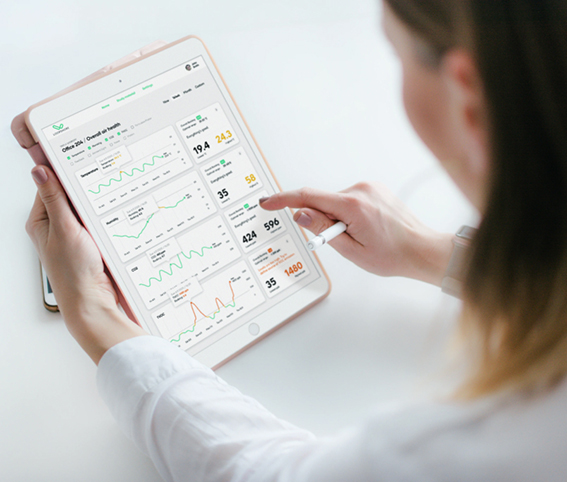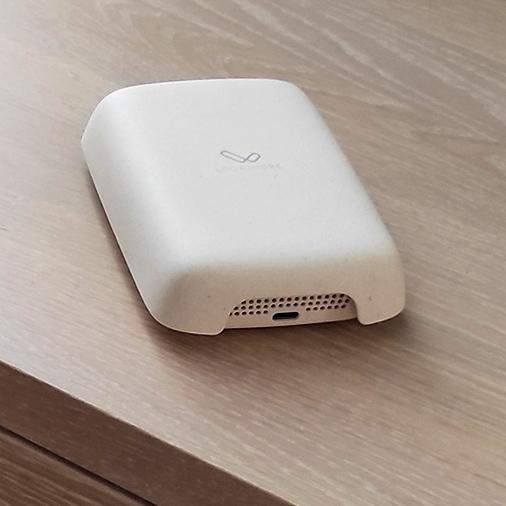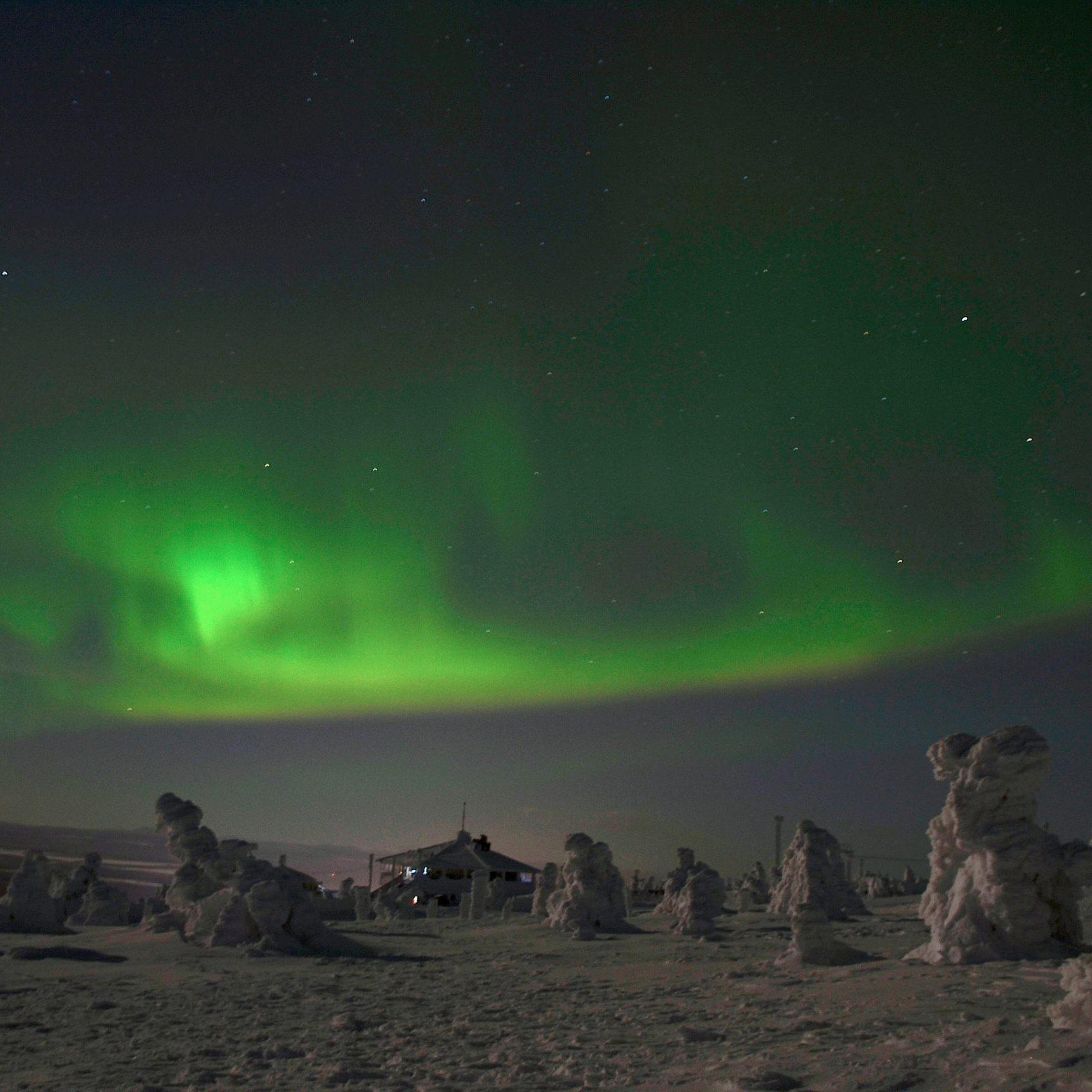 Smart sensor with easy service
We provide reliable information on air quality, in real time. Loop One indoor air quality sensing solution is based on Loopshore's patented technology. Loop One uses cellular network and is therefore wireless.
The Loop One service combines comprehensive and high-quality measurement and reliable data transmission from mobile phone networks.
Loop One service provides smart analysis of the collected data and shows the air quality status to the user in easy-to-use and easy-to-understand dashboard. You are able to connect Loop One cloud service with a smartphone, tablet or laptop.
What does
Loop One sense?

• Temperature

• Carbon Dioxide (CO2)

• TVOC

• Particulate Matter
(PM1 / PM2.5 / PM4 / PM10)

• Humidity (relative and absolute)

• Air Pressure

• Ambient Light

• Noise

• Motion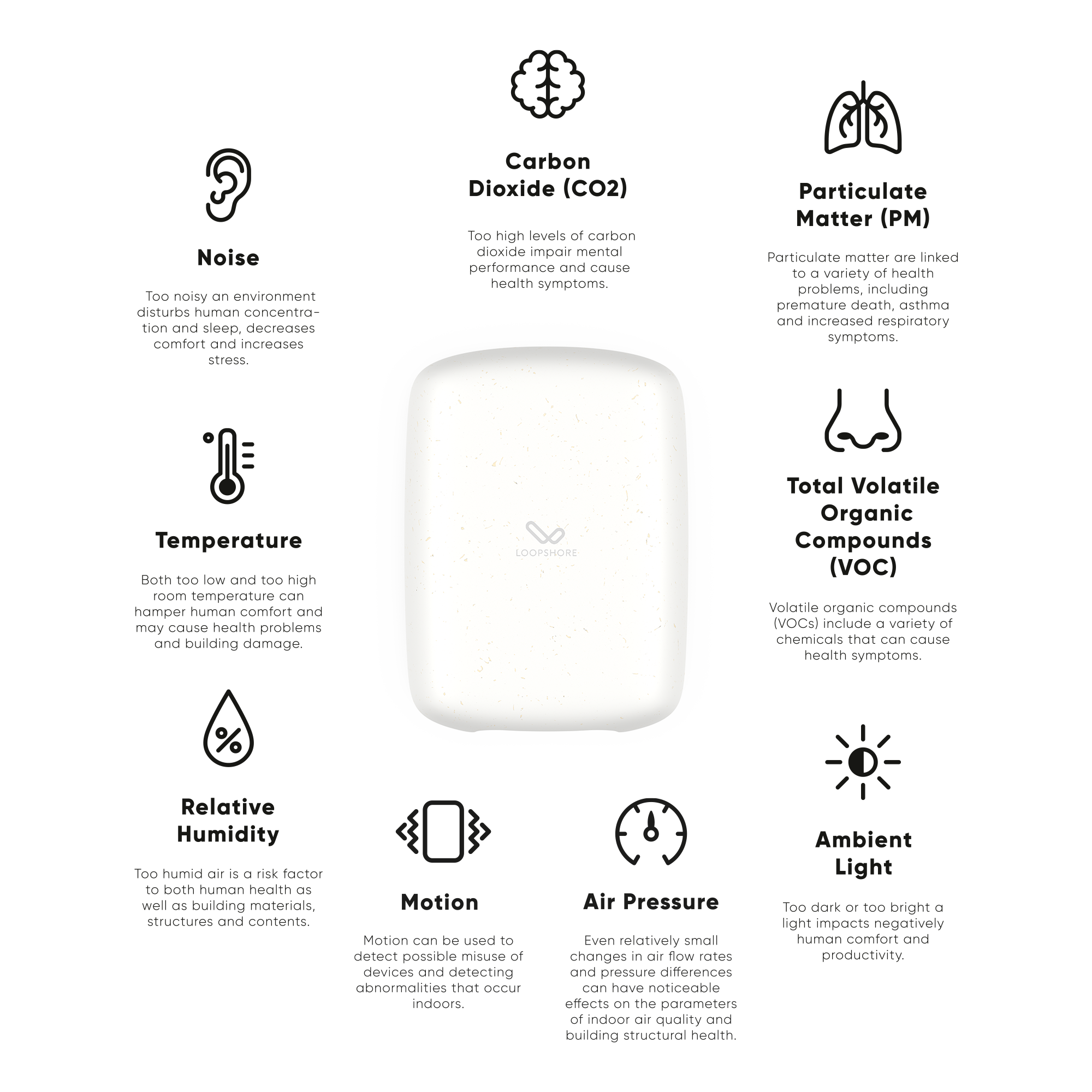 Loop One – efficient, reliable and secure
uses low power, last at least 6 months with one charge
based on patented technology
easy-to-understand dashboard
comprehensive measurement (9 variables)
based on 20 years of technology know-how of it´s developers
utilize the mobile phone network
Take care of your people and property
Optimize wellbeing, productivity and energy efficiency. Take care of your valuable property.
With the help of the Loop One solution you are able to minimize potential health effects, detect possible building defects as well as to control the energy consumption of your building. Make IAQ work for you.
Measure anywhere – instantly

Loop One sensor is safe and easy to use. It does not need any setup – simply unbox and switch on to start measuring. We guarantee at least 6 months continuous measuring with one charge. It can be used in any space or building. So far, it has worked in all spaces – challenge us!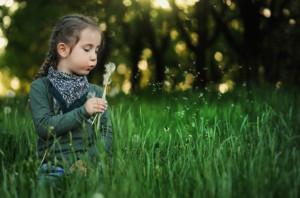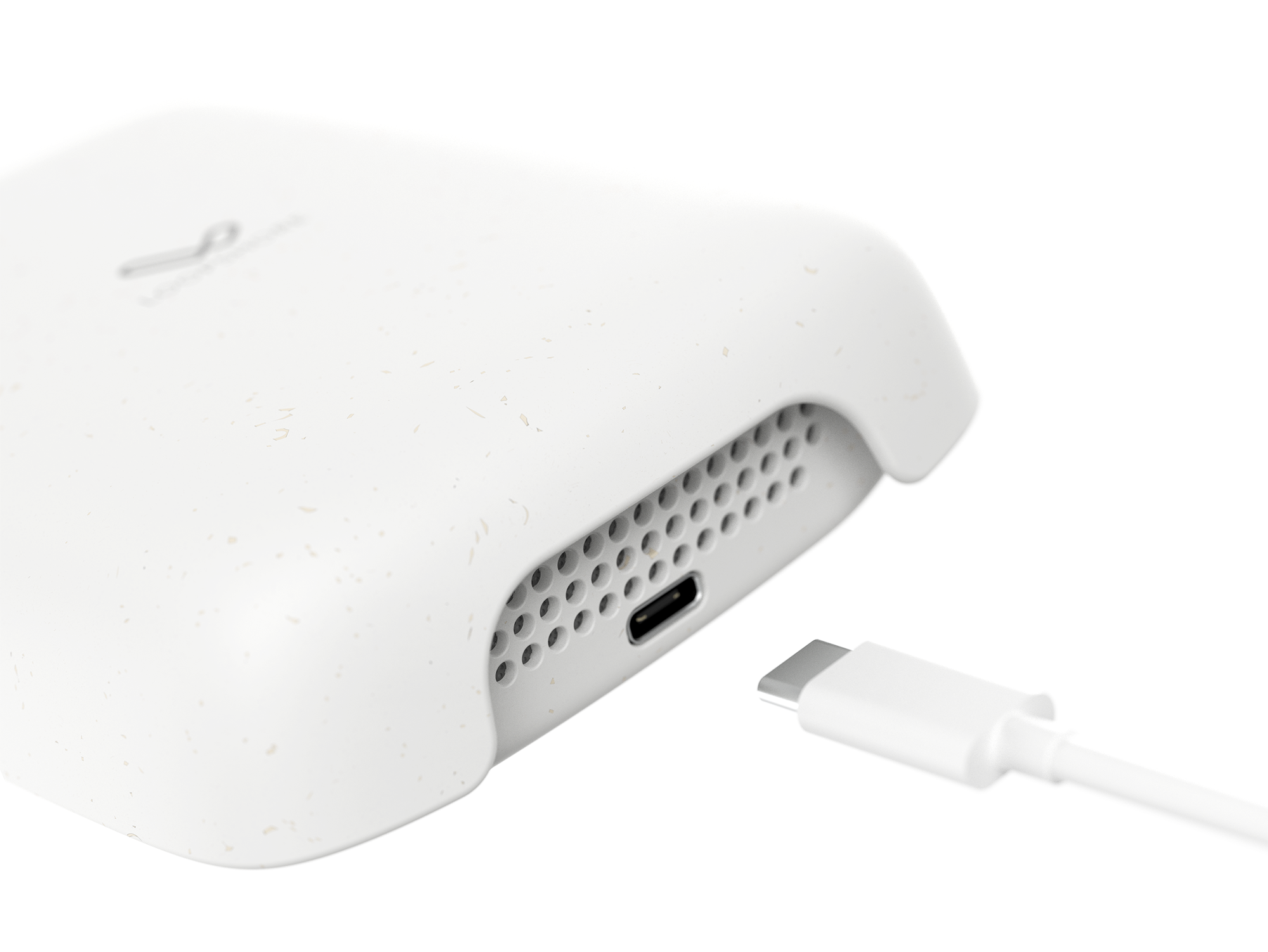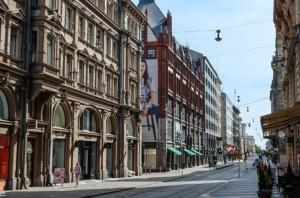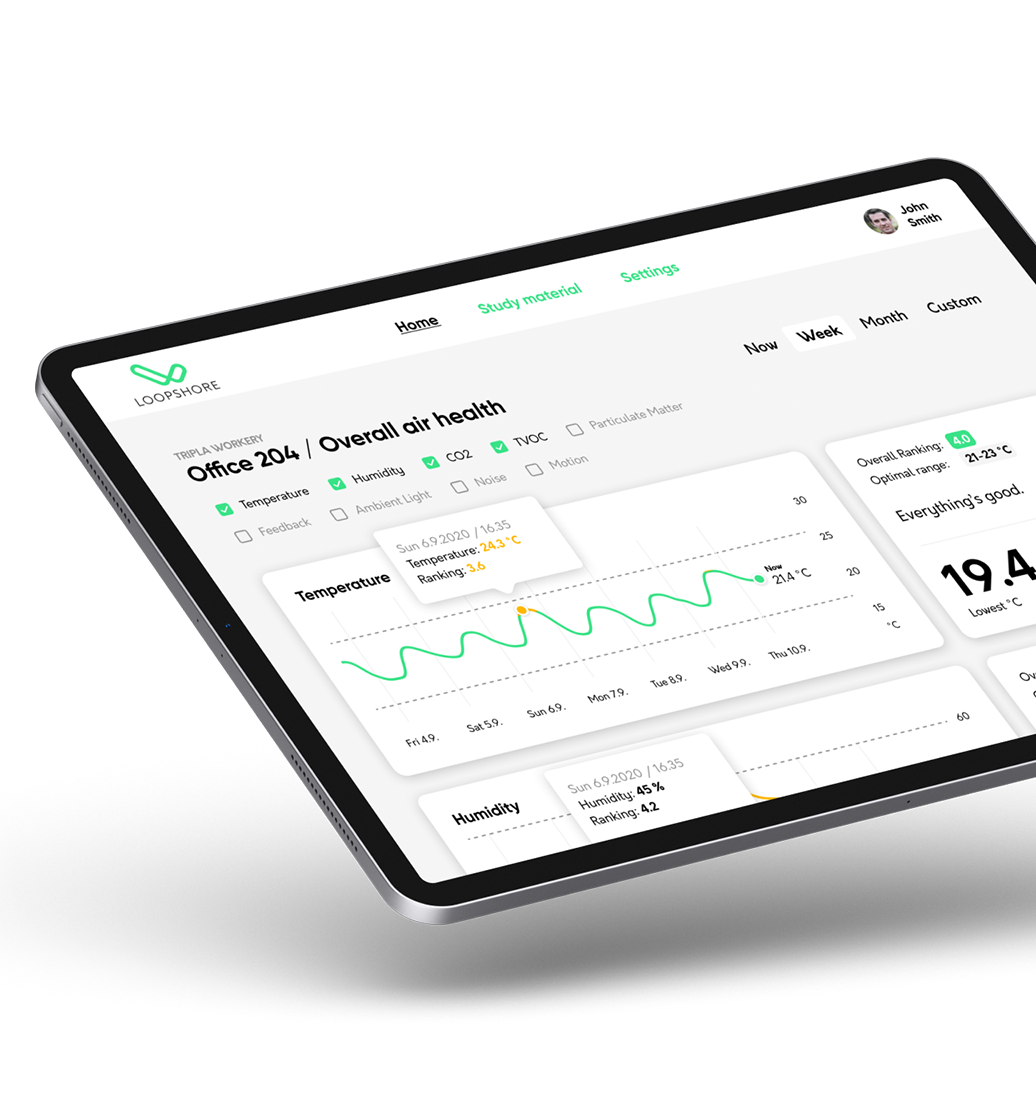 Take control of indoor air quality with Loop One solution!
janne.edgren@loopshore.com