PUBLISHED 2 MAY 2021-StoraEnso was approached and asked to provide a solution that could replace ABS in an air quality sensor. Loopshore provides indoor air quality and environmental measurements to improve human health, well-being and the energy efficiency of buildings. Loopshore was looking to promote a sustainable material, enhance esthetic design aspects and required the material to be flexible for the assembly production. It was also important to consider any potential material emissions that can affect the sensor.
The Loopshore casing is made of injection molded Biocomposites, 30% of the cover material consists of locally sourced wood fibres combines with PP. The development process involved temperature testing to ensure that the granules would not affect the air quality sensors. Unsurprisingly, we managed to deliver a solution with no emissions or compounds that would volatile the air quality. The overall design is bright white with a soft touch feel.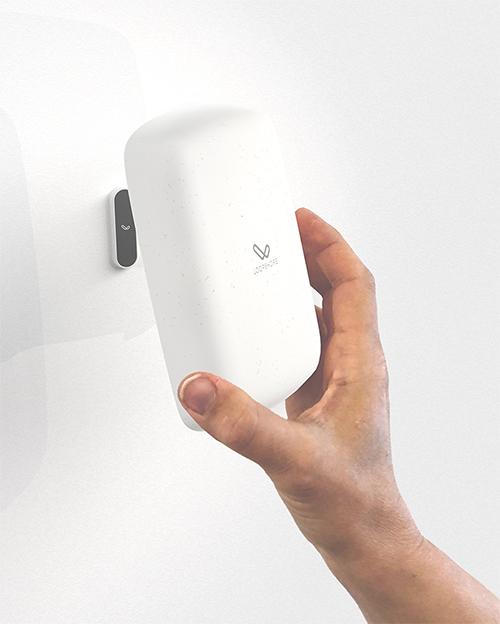 "It would have been wrong to use materials that do not take sustainable development and low carbon footprint into account when the company's main product is a device that measures air quality and conditions. From the very beginning, we have integrated sustainable development into product design. DuraSense combines the sustainability of the material with a Scandinavian twist, which also supports the design of our products." Janne Edgren, CEO of Loopshore.