Loop One solution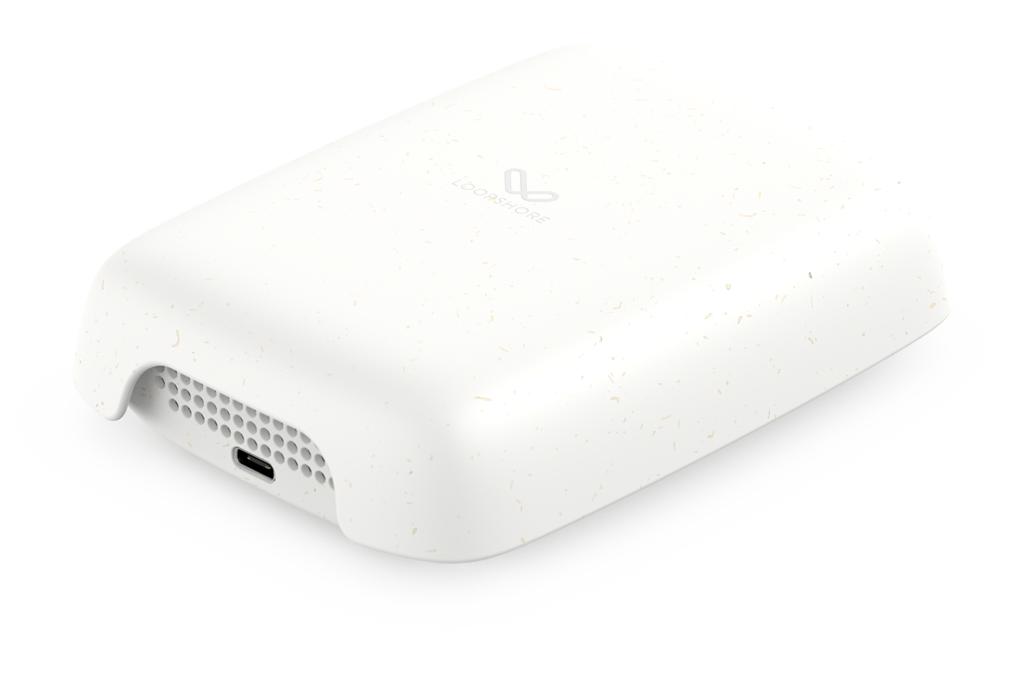 Smart sensor with easy service
We provide comprehensive and reliable information on air quality, in real time. Loop One indoor air quality sensing solution is based on Loopshore's patented technology. Loop One includes a sensor and a service, that help you effortlessly take control of your indoor air quality.
What do we sense?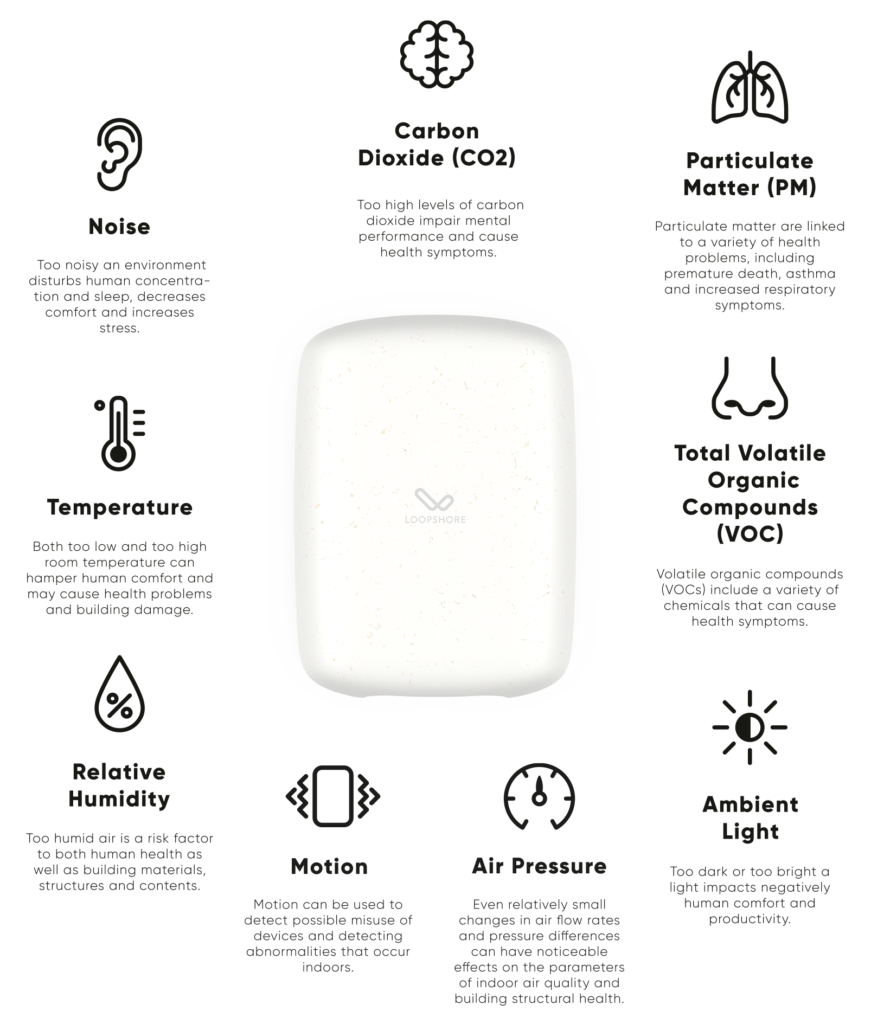 Loop One solution measures 9 different variables of our environment. These factors are the most important ones to impact human health, wellbeing, productivity and building function. Multiple sensors of Loop One cover all needed information to monitor indoor environment status and detect common air quality pollutants that can have impact to human health, well-being, comfort, and productivity indoors.
Friendly, natural and timeless design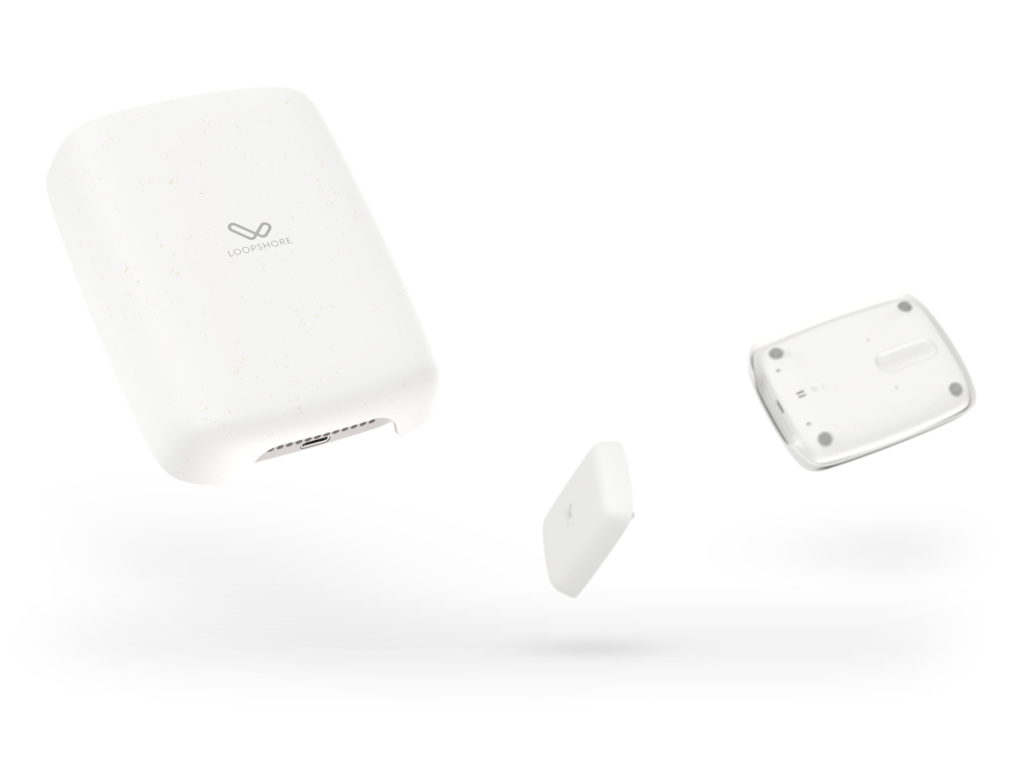 How does Loop One solution work?
Although Loop One sensor packs the state of the art sensoring technology inside, it is designed to be friendly and discreet on the outside. The ease of use and smooth shapes are inspired by the Nordic nature. This natural and friendly design makes Loop One sensor timeless – it is here to company you as a natural part of your everyday life.
Ready to start
Loop One sensor is safe and easy to use. It does not need any set up – simply unbox and switch on to start measuring. Loop One is an intelligent indoor air quality sensor that provides comprehensive and reliable information in real time.
Measure anywhere
Loop One sensor can be used in any space or building to measure air quality. It can measure nine vital measurements cost-effectively from any space using automatic calibration, smart analysis and IoT radio networks.
Hanging on a wall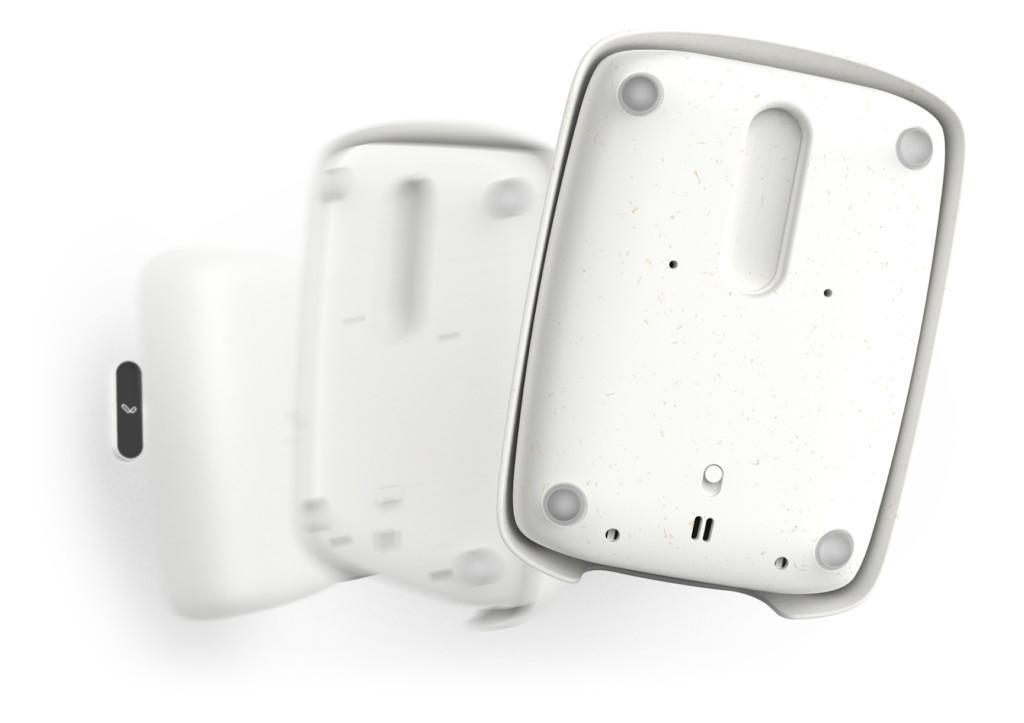 You can easily hang Loop One sensor to a wall, thanks to its magnetic wall mounting system. Taking it down is just as easy: just grab it and put it to measure from another place you want.
Wireless if you want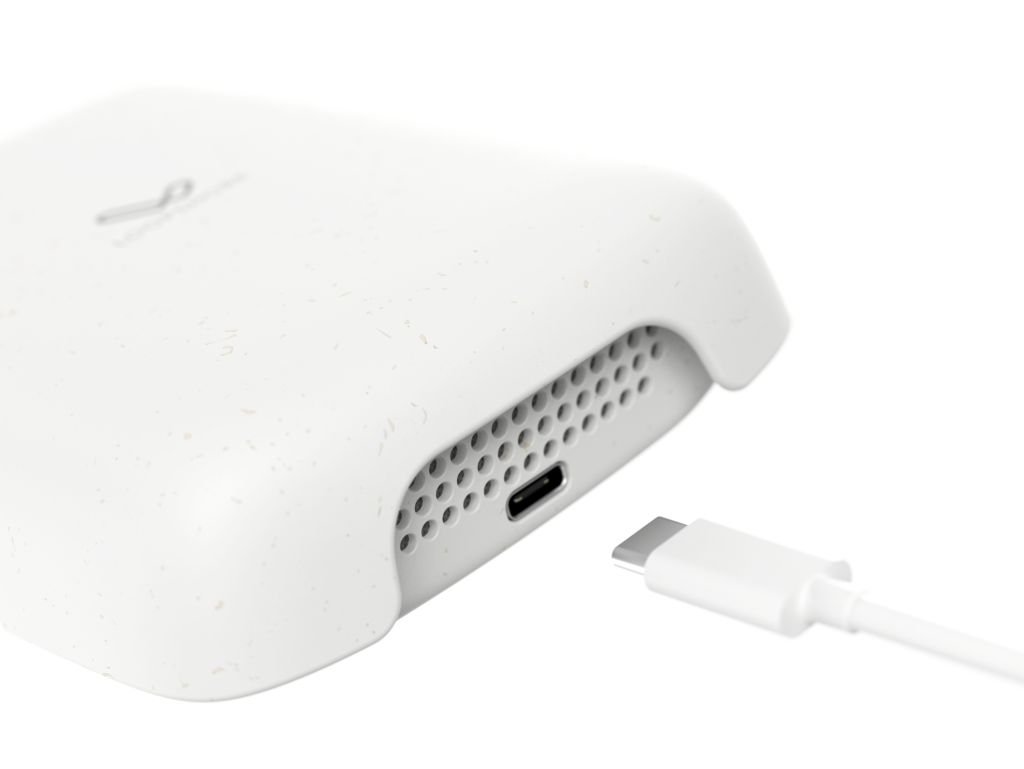 You don't need to worry about charging the Loop One sensor too often: we guarantee at least 6 months continuous measuring with one charge. Naturally, it is possible to measure while plugged in power, if you need even longer operating times. There is no need to change batteries, just charge them when needed.
Loop One connection
Loop One service provides smart analysis of the collected data and shows the air quality status to the user in easy-to-use and informative dashboard that helps to understand the possible impact. You are able to easily connect Loop One with smartphone, tablet or laptop.