Indoor air problems are solved
with the right information
We combine
state-of-the-art
measurement technology
and traditional indoor air surveys.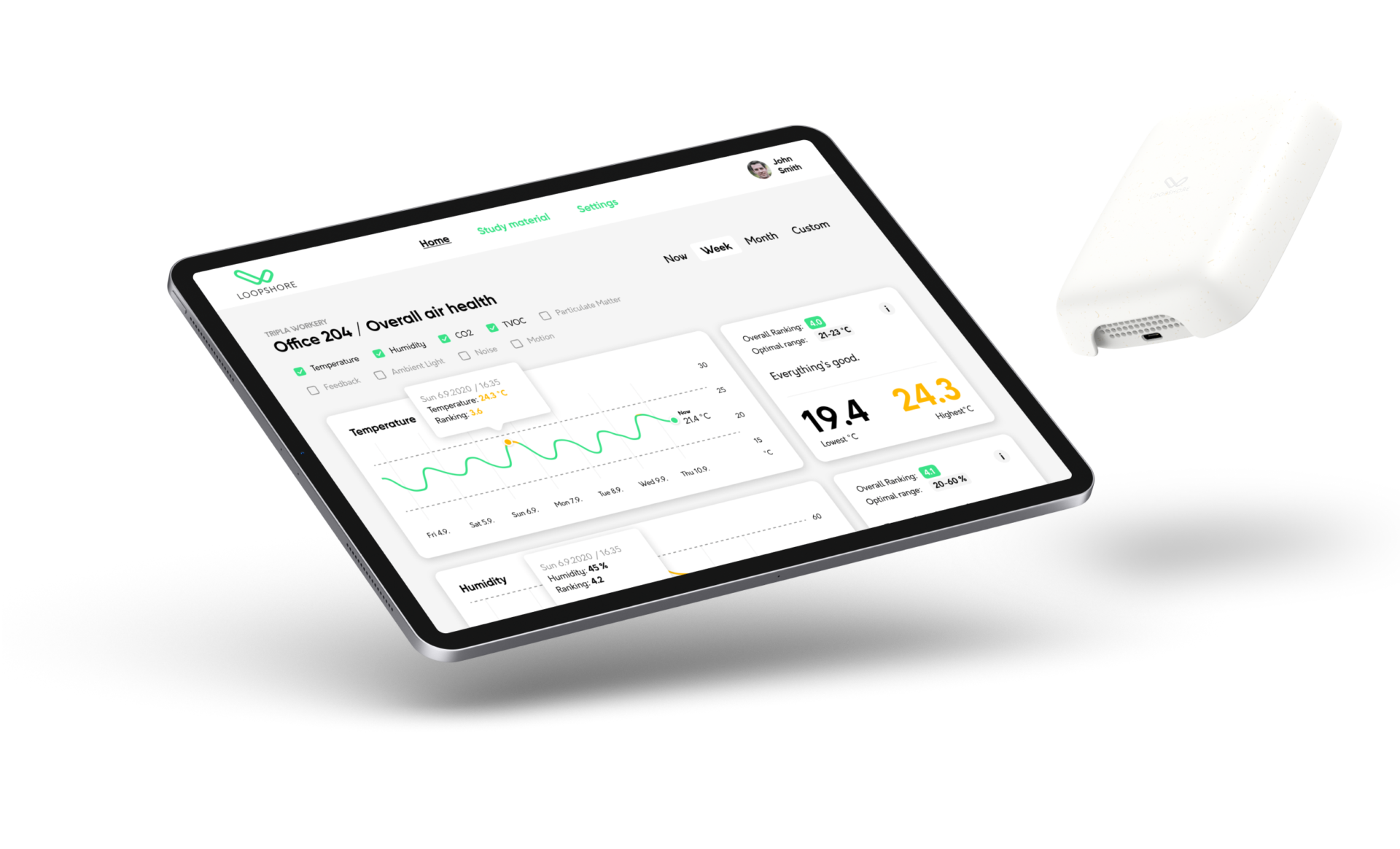 Indoor air Survey
Indoor air surveys are conducted under the Housing Health
Regulation (545/2015) and its implementing rules
by a construction health expert.
Contact Kari and ask for more information:
+358 50 551 7756
kari.yli-muilu@loopshore.com
Air quality monitoring
Continuous measurement allows comprehensive understanding
the operation of the property. We combine 9 measurements
with data analytics.
Contact Janne and ask for more information:
+358 44 988 1001
janne.edgren@loopshore.com